Just when you thought B2B buyer habits couldn't change more dramatically, along comes the COVID pandemic. The sudden, wholesale transition to remote work and virtual teams has only accelerated trends that were evident pre-COVID, led by younger generations of digital consumers who brought their buying preferences to the office (even if that office is now their living room).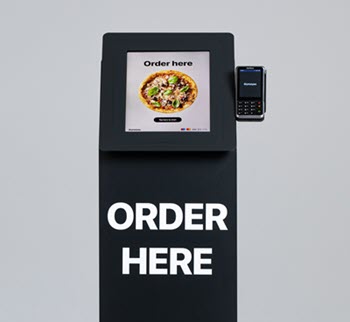 All this and more is documented and analyzed in an informative new report from TrustRadius: "2022 B2B Buying Disconnect: The Age of the Self-Serve Buyer", the latest version of an annual survey that reviews changes in business technology buying and selling. (Visit the TrustRadius blog to read a detailed summary and to access a free download.)
The TrustRadius report focuses primarily on how technology vendors should adapt their selling process to these new buying habits, but it's also worth considering some of the key findings and their implication for the demand marketer. How should companies adapt their demand generation playbook to better serve the needs of the self-serve buyer?
Key Finding 1: Buyers have all but replaced vendor-provided content
As in the consumer space, B2B buyers use a variety of content to research prospective purchases: social media, Google search, review sites. Less and less of that content is vendor-provided. In 12 months, TrustRadius saw drops in usage for almost all (five of six) categories of vendor content, while use of analyst reports took a big jump during the same period.
That doesn't mean that vendor content is rendered irrelevant (particularly in later stages of the cycle, when technical specs, pricing, and customer stories come to the fore). However, companies planning their content strategy would be wise to consider every opportunity to identify and leverage third-party sources. Example: consider a user or industry survey on relevant trends, to be authored or sponsored by a third-party research firm, analyst group, or publisher.
Key Finding 2: Buyers leverage sales reps for information less (and later) than ever.
Buyers are not only contacting sales reps less often (in this year's survey, they dropped out of the top five most commonly used resources), but sales engagement is also being pushed later and later down the funnel. Today's buyers prefer to conduct their own research independently, narrow down potential vendors, and only reach out to sales in the very late stages of the process.
In the continuation of a trend that had already been accelerating for years, today's demand marketer should be responsible, and accountable, for more and more of the buyer journey. The days when a marketer's primary responsibility was simply generating raw leads to throw at sales are behind us. The demand generation playbook now extends to lead nurturing, pipeline acceleration, and sales enablement, with all the programs, channels, and content those strategies require to be successful.
---
Meeting the Needs of the Self-Serve B2B Buyer
Click To Tweet

---
Key Finding 3: Use of free trials is skyrocketing.
40% of buyers in the TrustRadius report reported "having to contact sales for a demo or free trial" among the top three things vendors do to make them less likely to buy. However, the rate at which buyers employ free trials as a key part of the evaluation process skyrocketed during the COVID era.

This is consistent with the larger trend of PLG (Product-Led Growth) in B2B tech, in which customer acquisition, conversion, and retention are driven primarily by the product. The challenge for marketers in this climate is to find creative ways of providing buyers an unfettered opportunity to view and try the product, without sales involvement, but still maximize conversions. Some companies are experimenting with a "reverse trial," whereby users get access to a full-featured product for a finite period (say, 14 days), at which point they have the choice to purchase or revert to a lower-featured freemium version.
Key Finding 4: Cold calls are a big turn-off.
Almost two-thirds of buyers (64%) named cold calls as the number one reason they would be less likely to buy from a vendor. Here again, this is consistent with the overwhelming preference for buyers to conduct research, identify needs, and investigate solutions independently, when and how they choose.
As TrustRadius says in their report, "Cold outreach – calls or emails – is outdated and ineffective." I'd argue that cold outreach still has a role to play in demand generation, but today that role is primarily in the context of Account-Based Marketing (ABM) and highly personalized, tightly orchestrated sales plays.

Short of that standard, and given today's buyer preferences, cold-calling has no place in the demand generation mix. Instead, it's the role of the demand marketer to ensure – through top-of-funnel lead generation, lead nurturing, and sales enablement – that an organization's sales team has a steady stream of warm, qualified prospects who are ready to engage and who merit the investment of sales resources.
More specifically, it's incumbent on the marketing team to ensure that inbound channels: SEO, paid search, paid social, content syndication, review sites – are optimized in such a way to capture and engage with those buyers researching answers to business challenges, no matter where or when that research is taking place.
The post Meeting the Needs of the Self-Serve B2B Buyer appeared first on The Point.