Email may still be the workhorse for how enterprise B2B companies build relationships, maintain awareness, qualify leads, and nudge prospects along the sales cycle, but these days, it pays to think about "lead nurturing" as more just an email campaign.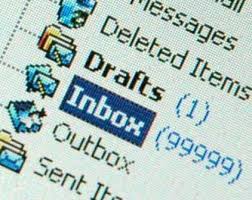 That's not because email is going away any time soon. However, a more balanced, integrated nurture program – one that incorporates other communication channels – can help accelerate the lead lifecycle and improve demand generation ROI by maximizing the chances that your nurture message reaches its intended recipient. If nothing else, integrating other channels into your lead nurturing mix reduces a 100% reliance on email and improves your chances for lead nurturing success.

Here are five ways to expand your lead nurturing program beyond the inbox:

1. Telesales
Too often, inside sales plays only a reactive role in the lead nurturing process, responding when prospects engage with the nurture program or show other signs of interest. But you can integrate your BDR team more seamlessly into the nurture campaign by scheduling calls (via assigned tasks in your CRM system) in sync with other "touches."

2. Direct mail
The rise of Account-Based Marketing has renewed interest in direct mail as a high-impact vehicle for delivering your message to targeted accounts or senior executives. But direct mail doesn't have to be a "batch" process. It's now possible to schedule personalized direct mail drops – through technologies like PrintingForLess – directly into your nurture stream.

3. Paid social media
All three leading B2B social media channels (LinkedIn, Twitter, Facebook) offer variations on "custom audience" programs that enable you to upload lists of customers, prospects, or target accounts and deliver ads exclusively to that audience, or so-called "lookalike" prospects that meet the same criteria. By leveraging the same offers, message, and creative assets (eg: landing pages) that you already have in place, paid social media (Social PPC) can be a natural and cost-effective complement to your lead nurturing campaign.

4. Google AdWords Customer Match
Similar to the custom audience programs offered by the big social networks, Google also allows advertisers to upload a list of email addresses and then reach those precise contacts via ads on Search, Gmail, or YouTube. You can also serve different ads (or adjust bids) based on whether an individual is an early, mid, or late stage prospect, or even an existing customer.

5. Programmatic ad networks
Programmatic networks like Choozle are yet another way to add "air cover" to your nurture campaign by reinforcing the same (or complementary) message, offer, etc. through ads on display, video, mobile, and social networks.

Tip: Since many of these complementary channels are real-time and "always on", they offer a powerful opportunity for testing message, offer, segmentation, and other campaign variables in ways that might be more difficult if left exclusively to email. Cross-pollination is the key – a simple word change in a LinkedIn ad, if successful, could drive increased click-through rates from your email campaign, and vice-versa.
About Spear Marketing Group
Spear Marketing Group is a leading full-service demand generation agency that helps B2B companies of all sizes generate, nurture, and convert leads to revenue. Our unique, holistic approach to demand generation blends strategic expertise, creative flair, and a deep understanding of marketing technology to achieve measurable results across every stage of the lead lifecycle. Learn more at SpearMarketing.com.